Phi Theta Kappa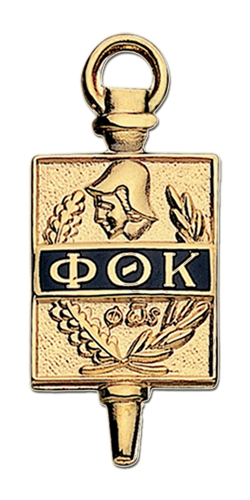 Phi Theta Kappa is the international honors scholastic society for community colleges. Its purpose is to recognize intellectual achievement and to provide character, leadership and fellowship among community college students. Membership is by invitation to full-time students having a cumulative grade point average of 3.5 or higher at Holmes Community College.

The Kappa Alpha Chapter meets the second Tuesday of the month at 2:45 p.m. in room 6 of the Business building on the Goodman Campus. Goodman Activities: Relay Rally, Sidewalk Cafe', Challenge Course, College Completion Campaigns.
The Alpha Lambda Sigma Chapter meets every 2nd and 4th Friday of the month at 9:00 am in Madison Hall, room 201A on the Ridgeland campus. Ridgeland Activities: Angel Tree, Rumblin' in Ridgeland, and campus recycling
The Alpha Mu Beta has their meetings the 2nd and 4th Thursday of each month in the library at 3 p.m.

Phi Theta Kappa membership requirements are:
Must be currently enrolled in the second full-time semester at Holmes, excluding any developmental courses, and have a cumulative Holmes GPA of 3.50 or higher excluding any developmental courses.
Invitations are extended both the fall and spring semesters. Summer sessions are not considered as full time semesters.
The MS/LA regional leadership conference will be in September and the MS/LA regional convention is held in March each year.


Contact
Goodman Campus
Will Alexander
Contact Advisor
(662) 472-9070
walexander@holmescc.edu
Jason Kelly, Advisor
Billy Wilson, Advisor
Grenada Campus
Amber Harrison
Contact Advisor
(662) 227-2340
aharrison@holmescc.edu
Chanda Sykes, Advisor
Cynthia Abel, Advisor
Ridgeland Campus
Blair Booker
Contact Advisor
(601) 605-3304
bbooker@holmescc.edu
Erin Renfroe, Advisor
Links