Curriculum
|
Course Descriptions
|
Jobs

Industrial Maintenance Mechanics Technology (Ridgeland Campus)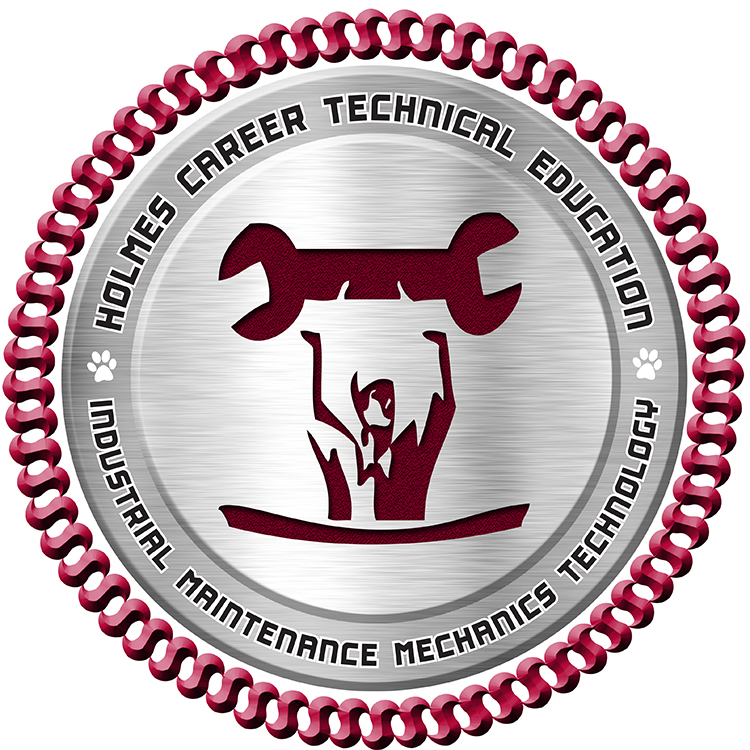 Contact: Daniel Blount
Industrial Maintenance Technology Instructor
601-605-3310
dblount@holmescc.edu
D. P. "Pat" McGowan Work Force Training Center

The Industrial Maintenance Mechanics Program on the Ridgeland Campus of Holmes Community College is an instructional program that prepares individuals for entry level employment in the field by providing classroom instruction and laboratory experiences using equipment comparable to that found in industry.

Students learn to install, maintain, and repair equipment systems found in commercial and industrial facilities.
Admissions Requirements
Program Completion Requirements
Successfully complete the three semester program.
Complete the post test and show academic gain.
Take Mississippi CPAS Test.
Participate in graduation exercises to receive Certificate or Degree.
* Students must purchase their own tools at a cost of about $400 and books at a cost of about $400 per semester.
Attainable Degrees
A student can choose an Associate in Applied Science (AAS) Degree, an Advanced Technical Certificate and a Technical Certificate from the Industrial Maintenance Mechanics Department.

Employment Potential
Students will find the Industrial Maintenance Mechanics Program a reliable and thorough training ground for employment in maintenance. Typical jobs filled by students who have completed this program are entry level maintenance jobs in commercial and industrial facilities.
Specialty Training
All training activities and instructional material emphasize the importance of maintaining high personal standards. Work habits and ethical practices required on the job are an integral part of the instruction.
Industrial Safety
Industrial Electricity
Advanced Industrial Electricity
Residential/Light Commercial Wiring
Industrial Welding
Blueprint Reading
Switching Circuits
Commercial and Industrial Wiring
Equipment Operation
Hydraulics/Pneumatics
Motor Control Systems
Piping/Hydro-Testing
Equipment Repair, Trouble Shooting, and Repair
Solid State Motor Controls
Programmable Logic Controls
*See the current catalog for additional information about each of these areas.

Safety Standards
Students and instructors comply with personal and environmental safety practices associated with clothing, eye protection, hand tools, and power equipment in the lab/shop area.

The Industrial Maintenance Mechanics Technology Department will provide state-of-the-art training in order to provide capable and knowledgeable maintenance personnel to industrial plants in the marketplace.