Curriculum | Course Descriptions | CRT Home | Jobs
Collision Repair Technology (Goodman)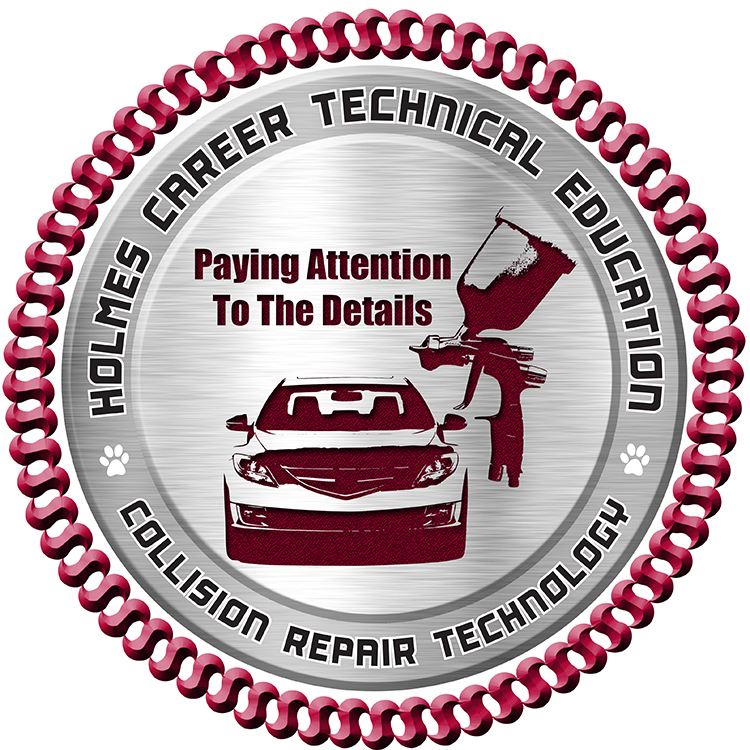 Justin Langford
jlangford@holmescc.edu
662-472-9094
M.R. Thorne Vocational-Technology Building

Collision Repair Technology is an articulated certificate/technical instructional program designed to prepare students for entry level into the Collision Repair and Refinishing trade. Upon completion of this program, the student should be prepared for beginning positions as body, frame, and refinish technicians. Students will be provided theory and practical repair and refinish work beginning with basic applications and progressing on to heavy collision repairs requiring major body and frame alignment and panel replacement. The instruction includes all phases necessary to teach collision repair including glass replacement, welding, replacement of hardware and trim items, cosmetic, and structural repairs.
This program leads to an Associate of Applied Science (AAS) or an Advanced Technical Certificate.
Career Opportunities:
Refinisher
Automotive Detailer
Windshield Repair and Replacement Technician
Appraiser
Body Repair Technician