Course Descriptions
|
Curriculum
|
Jobs
Welding and Cutting Technology (Goodman, Grenada, Ridgeland)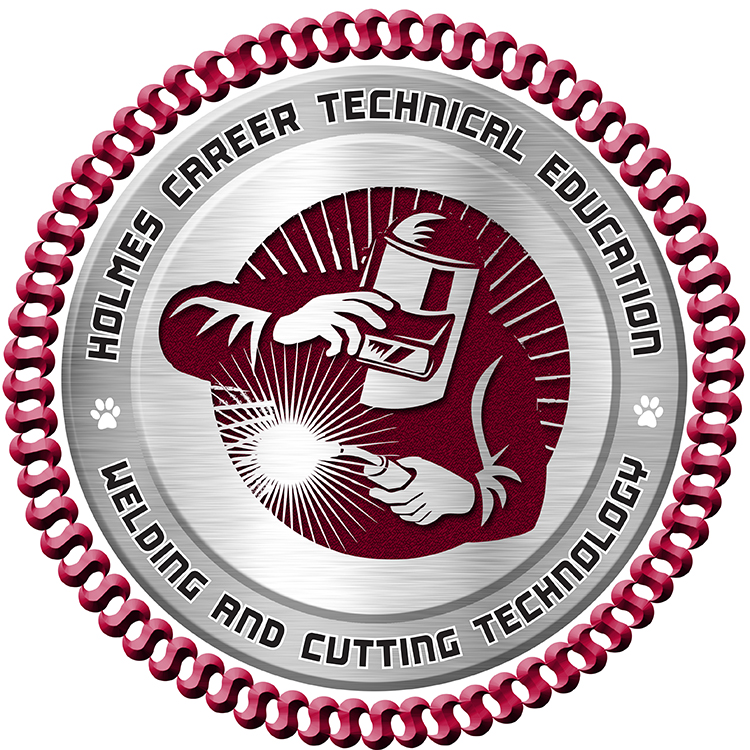 Students interested in the Fall 2016 Welding program on the Goodman Campus will participate in a competitive selection process. (Please note that this process applies only to the Goodman program, not to the programs at Ridgeland and Grenada. Those programs will utilize the usual application process.)
Applicants have until June 8th to apply to the program via the Holmes CC application choosing Welding in Goodman as their major. As students apply, they will be notified via their Holmes email as well as by a call from the program instructor to take an assessment in Goodman as part of the selection process. If your phone number has changed from what is on your Holmes application, please leave a voicemail with your name and phone number at 662-472-9082.
The class will be selected by June 17.
Instructor: Ben Lewis (Goodman)
blewis@holmescc.edu
662-472-9082
M. R. Thorne Vocational-Technical Building
Instructor: Norman Faulkner (Grenada)
nfaulkner@holmescc.edu
662-227-2385
Industrial Technology Complex (ITC)
Instructor: Nathan Hutchinson (Ridgeland)
dhutchinson@holmescc.edu
601-605-3435
D. P. "Pat" McGowan Work Force Training Center
The Welding and Cutting Technology curriculum is designed to prepare the student for entry-level employment in the field of welding and cutting. Students will develop skills in the use of arc welders, oxyacetylene torches, and plasma cutting machines. Gas tungsten arc welding techniques are taught on both ferrous and nonferrous materials. Classroom instruction is provided in blueprint, welding, welding theory, and welding machines.
This program leads to a Career Certificate.

The Welding and Cutting Technology Department of Holmes Community College will provide career and professional educational preparation in existing and emerging technologies which will prepare the student for immediate productive employment or continuing education in a related area. The department will train its graduates on the skills, knowledge, and workplace attitudes essential to enter the profession of welding.