Wentland offers new direction for education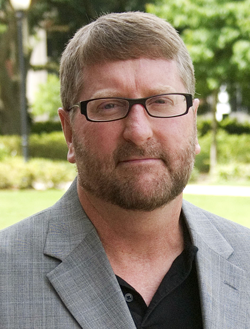 Dr. Daniel Wentland
Dr. Daniel Wentland has a simple explanation for the failures of public education in this country.
"A poorly designed system produces poor results," he says. "And improving student achievement is too important of a societal issue to continue stumbling along the same unending path of let's try this educational fad and then move on to the next proposed solution."
Wentland goes into detail about this very topic in his most-recent book, Reality in Education: a New Direction for Educational Policy, where he focuses on outcomes and challenges the paradigms of educators, policy-makers and the public.
"The uniqueness of this book is that the myths surrounding educational and learning are exposed," he explains. "It's like cleaning the lenses of your glasses so you can get a clear view of the world. Once myths are moved aside, reality can settle in and a practical model for improving education can be developed."
Dr. Susan P. Lee, Director of Academic Affairs for the Mississippi Institutions of Higher Learning describes Wentland's new book as "a no-frills, commonsense solution to improving education leadership, school culture and student achievement."
"This is definitely an approach that will make educators stand up and take notice," she says.
Renowned educator, political scientist and author, Frederick M. Hess, also weighs in on Wentland's approach to education issues.
"In this pithy volume, Daniel Wentland surveys the landscape of K-12 education and illuminates a number of important truths," Hess said. "This volume is a useful guide for those seeking to understand our educational challenges."
Currently the Chair of the Business Administration Department at Holmes Community College, Wentland has a career that spans more than 25 years in the fields of business administration, economics and education. His administrative and supervisory experience with Citigroup and the banking industry led to an interest in research and teaching on the college level.
The book is available online through Walmart, Amazon and Barnes & Noble.
Dr. Daniel Wentland is author of Strategic Training: Putting Employees First and Organizational Performance in a Nutshell. His articles have been published in the Iveey Business Journal, Compensation and Benefits Review, and Education.