Fall registration dates set for the week of August 12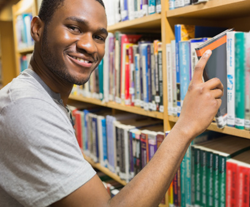 Students wishing to attend fall classes at six Holmes Community College locations have three on-site dates to sign up for classes.
Registration for the Goodman Campus is set for August 13 from 9 a.m. until 1 p.m. Another registration will be held at 4 p.m. Ridgeland registration is set for August 14 from 12:30 p.m. until 5:30 p.m. and the Grenada Center registration is set for August 15 starting at 9 a.m. with another registration set for 4 p.m. Attala Educational Center is August 15 from 9 a.m. until 2 p.m. with registration for classes at Wood Institute being set for August 13 at 3:30 p.m. Students wishing to take classes at Yazoo County High School can register either at Goodman or Ridgeland on their scheduled registration days.
Holmes offers courses to fit your schedule in four formats: face-to-face, hybrid (online plus face-to-face), eight week short term and online.
Students who wish to register online may do so by clicking on the Enroll Now tab located on the Holmes web at www.holmescc.edu. For more information, call 1-800-Holmes4.