Ridgeland Campus adds Concrete Mixer Truck Driver Professional Program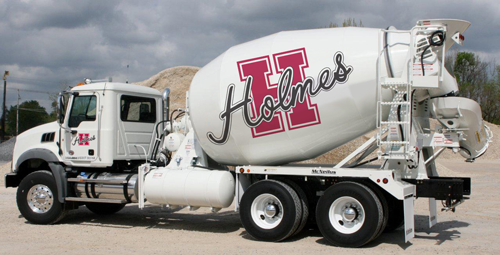 The Holmes Community College Workforce Department on the Ridgeland Campus will begin offering a 8-10 week Concrete Mixer Truck Driver Professional Program to help with the need for mixer truck drivers in the concrete industry.
The program will begin the week of July 14 and will teach basic customer service skills, quality assurance, proper safety technique, knowledge in the basics of concrete, and driving a commercial vehicle.
Interested participants in this program should possess a solid work ethic based on a positive attitude, good communication, aptitude and decision skills, commercial drivers learners permit; and a high school diploma or GED is desired but not required.
Participants will receive training for a commercial drivers license, First Aid/CPR certification; and a National Ready Mix Concrete Association Concrete Delivery Professional certification.
Upon completion, drivers can be placed in any ready mix business across the state of Mississippi or the southeast United States.
The cost of the program is $1,400. A mandatory information session will be held on June 4 at 5 p.m. in the D.P. "Pat" McGowan Workforce Training Center on the Ridgeland Campus for anyone wanting to take this class.
For more information, contact Bronwyn Martin at (601) 605-3314 or email her at bmartin@holmescc.edu.