Nissan meets with CTE students from Goodman and Ridgeland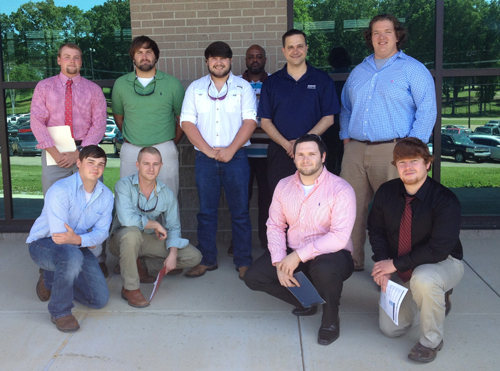 Of the approximately forty students who attended the session, those from Goodman are pictured below with Joel Colvis (second row, second from right).
Holmes Community College students, faculty and administrators from both Goodman and Ridgeland met with Nissan Senior Manager of Paint Maintenance, Joel Colvis, at the Ridgeland Campus to discuss possible internships for students.
The students are currently majoring in Architectural Engineering Tech, Industrial Tech, Industrial Engineering Tech, Industrial Maintenance, HVAC, Computer Networking, and Computer Software Engineering.
These internships will allow students to work in areas of the Nissan plant related to their field of study. Students will shadow or be mentored by a Nissan employee once they are assigned to a specific work area/department. This internship will provide an opportunity for students to earn valuable hands-on learning experience related to their field of study to better prepare them for future employment.