Graduation 2014 ceremonies will stream LIVE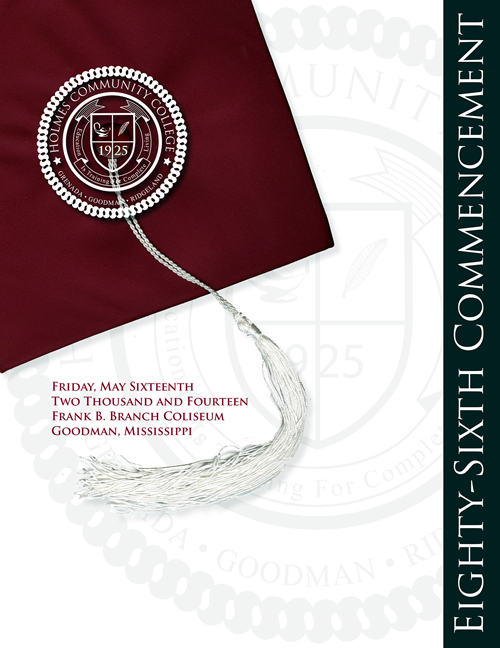 The Graduation Ceremonies (for Summer 2013, December 2013, and May 2014 graduates who choose to march) are set for May 16, in Frank Branch Coliseum on the Goodman Campus. The Associate of Arts degree ceremony will be at 10 a.m. with the Applied Science degree and Certificate ceremony at 3 p.m.
The ceremonies can be watched live at www.holmescc.edu/graduation. Upon completion, both ceremonies will be archived and can be watched at any time.
DVDs of each ceremony will also be available for $10 each. A table will be set-up in the foyer of Frank Branch Coliseum. Please get you a copy to remember your special day at Holmes Community College.