Ricky Black to be inducted into State Community College Sports Hall of Fame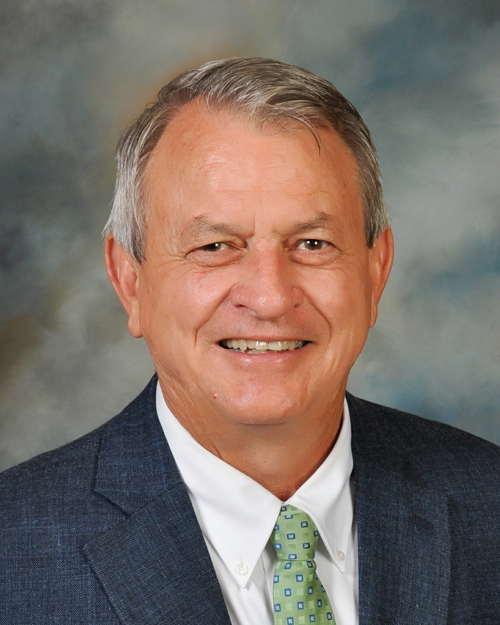 On April 29th, Ricky Black will be inducted into the Mississippi Community College Sports Hall of Fame at a special ceremony.
In 391 games as a head high school football coach at three schools, Black has amassed a record of 320 wins and 71 losses. As head coach his teams have won many titles, including 8 state championships at Jackson Prep. During a career spanning 43 years, Black has served as a teacher, an assistant football coach, a head football coach, a head track coach, a head basketball coach, an athletic director at four high schools and football coach at one state university.
Black graduated in 1967 from Ackerman High School, where he was student body president and captain of the football and basketball teams. After high school, Black attended Holmes Junior College in Goodman, where he played football and baseball. He went on to Mississippi State University, completing a Bachelor's degree in 1971.
Black's coaching career began in 1971 at Ackerman High School, where he was an assistant football coach and head track coach. The following year, he moved to Kosciusko High School as an assistant. He would spend eight years at Kosciusko, the last five as head football coach. During those years, his teams won four conference championships and two bowl games. In 1980, Back took over as head football coach at Tupelo High School. Over the next eleven years, Black won five district championships and one North Mississippi championship.
In 1991, Black left Tupelo to become an assistant coach at Mississippi State University. He spent six years at MSU as tight ends coach. From 1995-1997, Black also served as recruiting coordinator. Black helped coach the Bulldogs in the 1991 Liberty Bowl and the 1993 and 1995 Peach Bowls.
Black came to Jackson Preparatory School in 1997 as head football coach. He is currently preparing for his 18th season. At Prep, Black has compiled a record of 182-34. His teams have won 16 district championships in 17 years. His Patriots have also won 8 state championships. During his 33 years as a head coach, Black has been named conference or district Coach of the Year 22 times and has twice been honored by the Mississippi Association of Coaches as Athletic Director of the Year.
In 1991, Mississippi State University honored Coach Black as its College of Education's Alumni Fellow, an award designed to recognize alumni who have distinguished themselves in their respective careers. In 2001, Black received national acclaim when the Presidential Scholars Program named him one of its Teacher Recognition Award winners. The awards are given to honor good teachers for their knowledge, skill, and performance in improving, teaching and learning in schools across America. In 2005, Black was honored to be inducted into the Mississippi Association of Coaches Hall of Fame.
Black was twice awarded "Jackson Metro Coach of the Year" in 2006 and 2007. In 2007, he was also selected "Mississippi Coach of the Year." In 2012, Black was selected to the Holmes Community College Sports Hall of Fame.
Black draws his own inspiration from a loving and supportive family. He and his wife, Linda, married in 1969. In their 44 years together, she has never missed a high school or college game that he has coached. Black also has a daughter, Paige Clayton, son-in-law Kyle, and grandchildren, Haze and Grayson.