Women's Soccer Team participates in Mustard Seed's Racin' for the Seed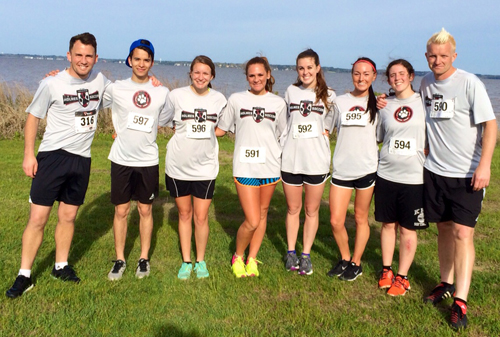 Women's Soccer Team participates in Mustard Seed's Racin' for the Seed
Members of the Holmes Community College Women 's Soccer program took part in the first Racin' For the Seed Mustard Seed Duathlon and 5K on Saturday.
Participating on behalf of Holmes Women Soccer were Alan Hannon, Juan Herrera, Liz Petro, Emily Chastain, Emma Warren, Sam Robinson, Brooke Lawrence, James Gledhill, Courtney Nolan and Becca Galloway.
Hannon got first overall in the men's group and Chastain got first overall in the women's age group. Warren got first in her age group and Nolan got second in the same age group. Gledhill got third in his age group.
Proceeds from the race went straight to the Mustard Seed ministry to help them to continue providing a loving Christian community for adults with developmental disabilities. Founded in 1981 to meet the spiritual, physical, emotional and intellectual needs of adults with special needs, the Mustard Seed provides a loving and protected environment with meaningful activities which allow the "Seedsters" to fulfill the potential God has created within them.
The Mustard Seed is a 501(c)(3) charitable organization and by choice does not receive any government funding. In addition to the Seedsters' monthly tuition and gift shop sales, support relies on individuals, corporations, foundations, churches and others who believe in their mission.