Register now for Spring 2nd Eight Week Classes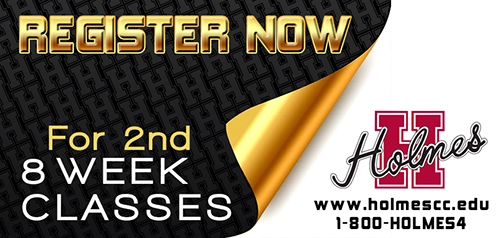 It's not too late to earn college credits this semester.
Holmes Community College is offering a variety of academic and career courses in an eight-week session that runs March 17-May 9 on the Ridgeland, Goodman and Grenada campuses. Depending on which campus, classes will be available in both day and evening sessions to suit different schedules.
Click the Enroll Now button to find classes, dates and times about the offerings on each campus.