Open fishing tourney set for March 28 in Grenada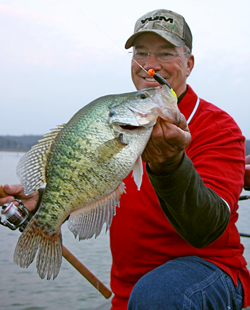 Crappie fishing tourney set for March 28 at Grenada Lake
Holmes Community College will host an open, one-day JUCO, College and University fishing event on March 28 at Grenada Lake.
The cost is $50 per person or $100 per boat consisting of a two-person team.
Students with current school ID's; faculty and staffs of JUCO/College/University can enter the college division. All others must enter the open division and choose the school they wish to represent.
Download brochure and return ASAP.
All proceeds go to the Holmes Community College Foundation.
Fishing Report (3/20/2014): Slabs are being caught just off the river and creek banks of the lake bed dragging jigs tipped with minnows; backwater wading is heating up fishing structure with jigs in the Gore Springs Area of the Lake. Huge fish are being caught in recent tournaments 14-19 lb. weights of a seven fish weigh-in are common.