'Three Billy Goats Gruff' musical set for March 23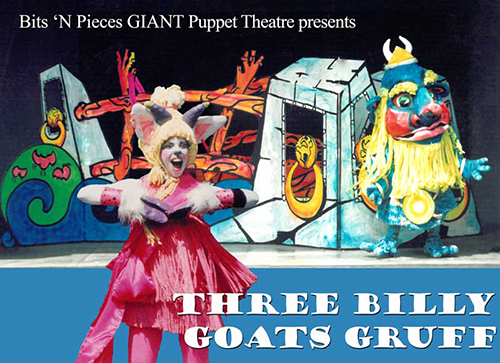 The "Three Billly Goats Gruff" puppet musical presented by the Bits 'N Pieces Puppet Theatre is set for Sunday, March 23 at 2 p.m. in the Corey Forum at the Holmes Community College's Grenada Center.
Giant glow-in-the-dark puppets dominate the stage in the classic "Three Billy Goats Gruff." Children will delight in the lively musical action with these larger-than-life puppets performed by the internationally acclaimed Bits 'N Pieces Puppet Theatre. This toe-tapping musical production features towering nine-foot-tall dancing puppets, live actress Holli Rubin, and a host of other singing and dancing characters. The presentation is suitable for all ages.
Tickets are $5 and can be purchased at the business office at Grenada Center. For more information, contact 662-227-2302.