Curriculum | Course Descriptions | Student Outcomes | Costs | Requirements | Applicant Scoring Tool | Jobs
Physical Therapist Assistant (Grenada Center)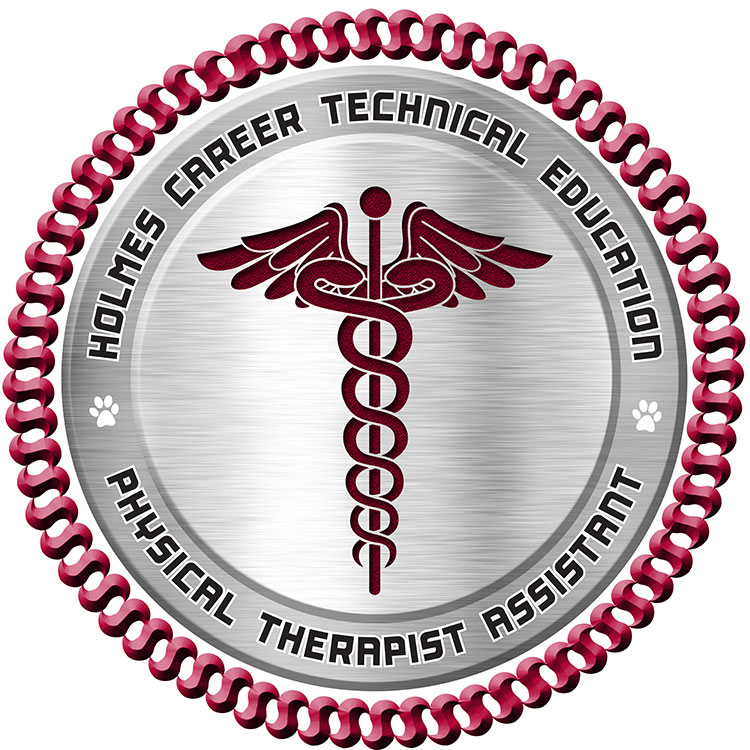 Download a brochure | Download a flyer
Thank you for your interest in the Holmes Community College Physical Therapist Assistant (PTA) Program. We trust that you will find all the information on this webpage that you need to determine if the field of physical therapy is the right profession for you.
The mission of the PTA Program is to improve the quality of life in the community by implementing a quality education program to educate knowledgeable and marketable physical therapist assistants. The PTA Program believes that each student has potential for growth and is normally in a state of development and is open to learning new ideas. A major purpose of the PTA Program is to prepare graduates to assist physical therapists in healthcare settings to deliver physical therapy services in a safe, effective manner and to stimulate a lifelong commitment to continued professional development.

The PTA Program curriculum includes a distribution of both general education and PTA courses to maximize the intellectual, psychosocial, and cultural development of each student. Emphasis is placed on the process of learning and critical thinking in order to produce graduates who are responsible and accountable for their own actions and continued learning. The PTA Program faculty advocates continuing education designed to meet specific learning needs of PTAs within the community as an essential component of the profession.

The program goals and objectives, like the mission statement, will be reviewed annually by the academic faculty, clinical faculty, and advisory committee. Revisions will be made as necessary.
Contacts
Margaret "Meg" King, DPT, MS — Program Director/Instructor
(662) 227-2379
mking@holmescc.edu

Andrew "Andy" Pearson, PT, MS — ACCE/Instructor
(662) 227-2390
apearson@holmescc.edu
Campus Location
Grenada Center

Program Type
Technical

Core Program Length
5 semesters (Spring, Summer, Fall, Spring, Fall)

Class Availability
Day classes are available

Program Entry
Spring semesters
Starting Salary
Varies, depending on geographic region in the U.S; potential applicants are encouraged to perform computer searches based on their individual plans

Licensure to Practice
Graduates of an accredited program are eligible to take the national physical therapy exam for PTAs, which is an essential part of the licensing process.

Licensing Organization
The Federation of State Boards of Physical Therapy, whose mission is to protect the public by providing service and leadership that promote safe and competent physical therapy practice: https://www.fsbpt.org/.

Career Outlook
Opportunities in the field of physical therapy exist nationwide.

Advancement Potential
There are opportunities for increasing responsibilities and pay with experience. PTAs can advance to teaching, research, and administrative positions.

Duties/Types of Employers
Assists a physical therapist (PT) and performs delegated procedures independently under the direction and supervision of a PT. The level of independence varies according to setting, severity of patient illness, and the experience level of the PTA. PTAs may work in hospitals, rehabilitation centers, outpatient rehabilitation clinics, home health agencies, nursing homes, schools, colleges, etc.