Curriculum | Course Descriptions | HVAC Home | Jobs
Heating, Venting and Air Conditioning (Goodman & Grenada)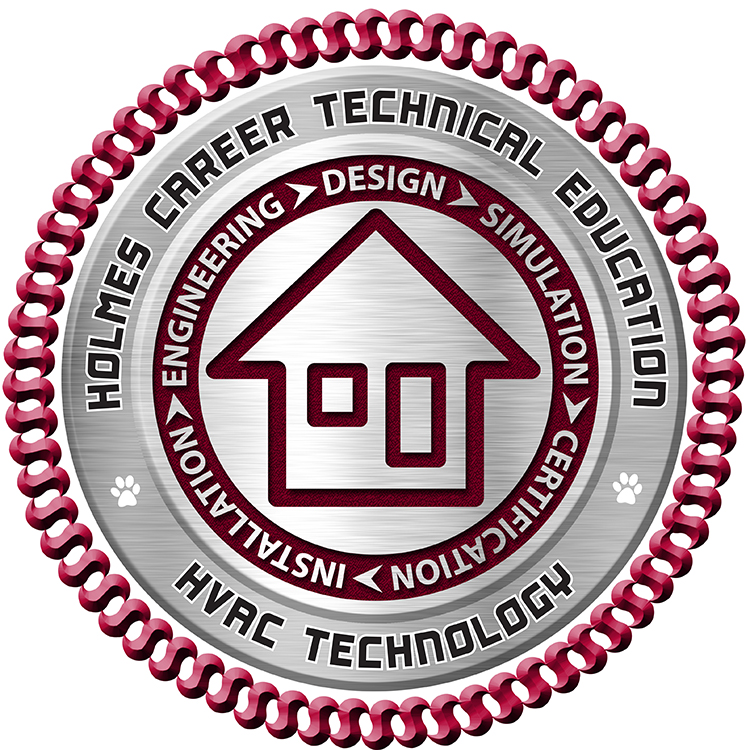 Instructors

Jeffery Cotten
jcotten@holmescc.edu
662-472-9092
M.R. Thorne Vocational-Technology Building, Goodman

David Hill
dhill@holmescc.edu
662-227-2367
ITC Building, Grenada
Heating, Venting and Air Conditioning Technology is an articulated certificate/technical instructional program that prepares individuals to work in engineering departments or private firms installing, maintaining, and operating small or medium air conditioning, heating, and refrigeration systems. Instruction prepares individuals to work in a commercial organization performing special tasks relating to designing ductwork, assembly, installation, servicing, operation, and maintenance of heating and cooling systems according to the standards of the American Society of Heating, Refrigeration, and Air Conditioning Engineers, Inc. and Air Conditioning Refrigeration Institute (ARI). Included are air conditioning, heating, and refrigeration devices; equipment, techniques, and systems; and maintenance and operation of these systems.
This program leads to an Associate of Applied Science (AAS) or a 1-year technical certificate.
Career Opportunities

HVAC Technician in:
Residential
Commercial
Construction
Maintenance
The Heating, Ventilation, Air Conditioning, and Refrigeration Technology Department prepares students for entry-level positions in the field of heating and air conditioning. The state-of-the-art training will include the latest technologies and techniques as well as emphasis on the acquisition of soft skills.