Curriculum | Course Descriptions | Resources | Philosophy | Readmission | Faculty | PN Home | Jobs
Practical Nursing Admission Requirements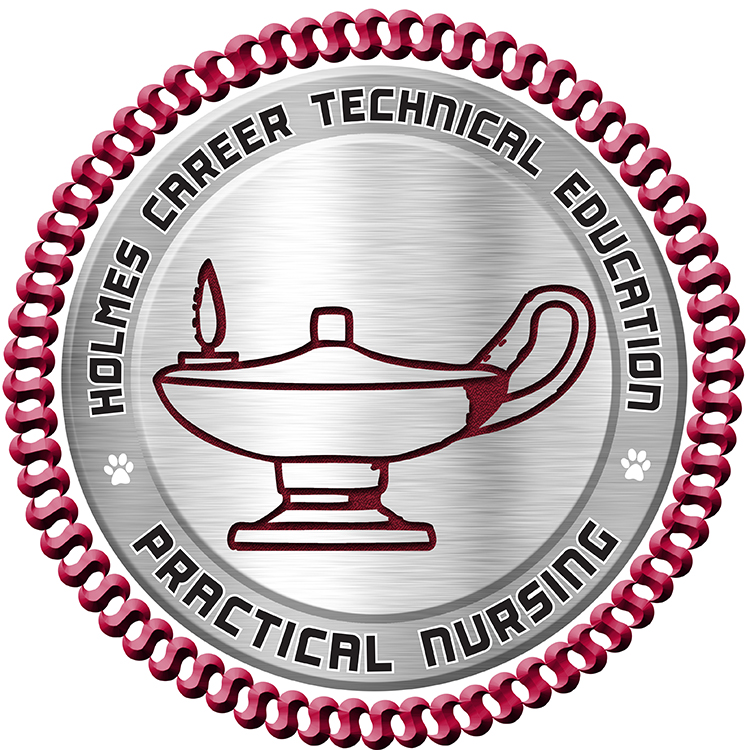 The minimum admission requirements to be met before a student is considered for selection into the PN program are the following:
The applicant must have a high school diploma or a GED certificate and provide official transcripts from all schools/colleges previously attended.
The applicant (regardless of age or any degree held) must have a minimum composite score of 12 on the ACT if taken prior to October 1989 or a minimum composite score of 16 if taken in or after October 1989 with a minimum composite score of 12 on the ACT reading & math subtests.
Although college credit is not required for application to the program, applicants with any college credit must have a minimum cumulative GPA of 2.0 to be considered for selection.
After notification of acceptance, the student will be required to provide current certification of Healthcare Provider CPR and to pass a physical exam, a Healthcare Criminal Background Check, and a drug screening prior to entering the program.
Admission is selective based on such criteria as: ACT score; entrance exam scores; college credit GPA (a GPA of less than 2.0 will not be considered); specific college courses with a "B" or higher– Anatomy & Physiology I & II with labs, Nutrition, Human Growth & Development, Medical Terminology I & II, current healthcare licensure – EMT, Paramedic, Certified Nursing Assistant, Surgical Technology; and in-district status. College prerequisites are not required.
Top ranking applicants will be selected and will be sent an acceptance letter. Students must return written confirmation of their acceptance. Failure to do so will result in forfeiture of their place in the class. Students will be required to attend the Practical Nursing orientation meeting prior to attending class.
A person not selected for admission to the PN program must re-submit all application information to be considered for the next selection process.
Progression
A student must complete the requirements of all courses in a semester and obtain a final average of 80% in each course before progressing to the next semester.
Prior Credit
Prior learning credit is granted only for Holmes Community College Practical Nursing courses for a student who re-enters the program within fifteen months of leaving. A student re-entering within the fifteen-month period must repeat all courses for the semester of re-entry. A student will be given credit for only those courses in which the full semester was successfully completed. The Holmes Community College Practical Nursing Program does not grant prior credit for academic Anatomy and Physiology.
Graduation Requirements
Graduation requirements for the PN program include the following:
Successfully complete the requirements of the PN program.
Submit the college graduation application by the prescribed date.
Legal Boundaries for Licensure
Legal and ethical aspects of nursing are directly addressed in the Fundamentals of Nursing (PNV 1427) and Nursing Transition (PNV 1914) courses. These issues are reinforced throughout the program. The students are referred to the Mississippi Board of Nursing Rules and Regulations which state to be considered for licensure in the state of Mississippi, a person must:
Graduate from an accredited Practical Nursing Program.
Submit an attested written application on a Board of Nursing form with applicable fee.
Provide an official transcript of completion of a practical nursing program.
Pass the NCLEX-PN.
The Board reserves the right to refuse the application of any person who has been convicted of a criminal offense under Title 97 of the Mississippi Code of 1972. Detailed information regarding the legal boundaries of a LPN may be found at www.msbn.state.ms.us.
Holmes Community College does not discriminate on the basis of race, color, religion, national origin, gender, disability, or age in its educational programs and activities, employment, or admissions. The following individuals have been designated to handle inquiries and grievances regarding nondiscrimination, compliance policies, and procedures for the College:
Compliance Officer,

662-472-9429
Written inquiries may be emailed to: compliance@holmescc.edu or sent to: Compliance Office, 412 W. Ridgeland Avenue, Ridgeland, MS 39157.
Based on the legal and ethical ramifications of nursing and in accordance with the Mississippi Board of Nursing Rules and Regulations, the requirements of clinical affiliation, HCC program and College policies, and the Minimum Technical Standards for Admission, Academic Progression, and Graduation in the Practical Nursing Program, Holmes Community College may deny admission, progression, and/or completion of the PN program based on, but not limited to, the following:
Criminal Background Check***
Drug/alcohol screens.
Documented physical and/or emotional impairments that prohibit a student's ability to function safely as a nurse.
***The Criminal Background Check must be performed by a licensed healthcare provider and results submitted to the respective site by the prescribed date. Criminal Background Check "clearance", as determined by clinical affiliates, Holmes Community College, and the Mississippi Board of Nursing, must be met by any student entering the program.