Placement Testing
Holmes CC administers COMPASS, an untimed computerized assessment, to provide incoming students with immediate results of skill levels in the areas of reading, writing, and mathematics. The higher score of ACT and COMPASS determines the student's optimal curriculum as acknowledged in the HCC placement and prerequisite/corequisite tables. In Fall 2016, Holmes will be moving to ACCUPLACER for placement testing, but previous COMPASS scores will still be used for placement purposes.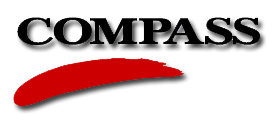 If ACT scores are not available at the time of registration, COMPASS placement tests are taken to make such recommendations. If one wishes to challenge an ACT placement, the student must take COMPASS prior to registration by appointment or on the designated registration date(s) per campus. Holmes Community College offers COMPASS only to HCC students and no testing fee is applied. Two COMPASS tests per semester with a minimum of a 48 hour time period between testing are permitted. COMPASS scores taken at any other institution will not be accepted.
Placement into General College Studies (DS) Major
A student who places into two or more Pre-Core Studies courses based on placement within the areas of writing (English) and mathematics will be assigned a General College Studies (DS) advisor to facilitate the student's completion of the core curriculum required for graduation. Once Pre-Core Studies courses are concluded, the student will be transferred to an advisor of one's major/concentration area.
COMPASS Test Information
Students are strongly encouraged to view test information such as sample test questions and test-taking tips provided by COMPASS. Note that only the computer calculator is permitted for use when taking the COMPASS mathematics test. For additional information or to schedule a COMPASS placement test, contact the appropriate campus representative. Proof of acceptance to Holmes Community College and a valid Photo I.D. must be presented to the test proctor before one is allowed to take COMPASS at any HCC test site. Cell phones must be turned off upon entrance of the testing center.
Placement Campus Representatives