Educational Programs
Elementary Education
First Year


First Semester
Second Semester
English Composition I
ENG 1113
English Composition II
ENG 1123
College Algebra
MAT 1313
Public Speaking I
SPT 1113
World Regional Geography
GEO 1113
American National Government
PSC 1113
Physical Science w/Lab
4
OR Introduction to Sociology
SOC 2113
History Elective (continuous)
3
History Elective (continuous)
3
*Elective
3
Total
16 Hours
Total
15 Hours

Second Year


First Semester
Second Semester
Real Number System
MAT 1723
Geometry, Measurement, and Probability
MAT 1733
Biological Science w/Lab
4
**Fine Arts Elective
3
Literature Elective (continuous)
3
Literature Elective (continuous)
3
*Elective
3
*Elective
3
*Elective
3
*Elective
3
Total
16 Hours
Total
15 Hours

*Endorsement Areas
For Mississippi K-6 Licensure in Elementary Education, the Mississippi Department of Education requires that candidates have completed at least 18 hours, in each of two endorsement areas, with no grade lower than a "C". In addition, some IHL universities also offer Elementary Education programs, K-6 with 2 add-on endorsements. In these programs, candidates earn an additional three (3) hours, or twenty-one (21) hours in each of the two endorsement areas, with no grade lower than a "C". These programs prepare the students for Mississippi K-6 licensure, with add-on licenses for grades 7 - 12 in the two endorsement areas. English, General Science, Math, and Social Studies are endorsement areas accepted by all eight (8) IHL universities. Consult with your chosen transfer college to determine acceptable transfer courses for your endorsement areas.

**ART 1113, MUS 1113, or SPT 2233

It is strongly recommended that students complete the CASE - Praxis Core Academic Skills for Educators (formerly Praxis 1) examination prior to transferring (if required).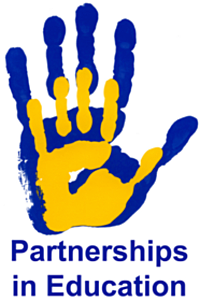 Secondary Education